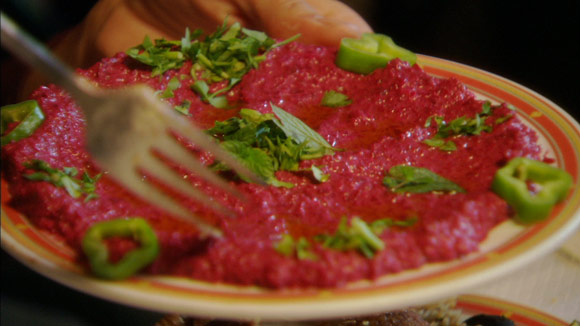 Beet and Walnut Puree
Besides its amazing color, this dip has a wonderful combination of earthy ingredients. It's great with warm pita bread - or just with a spoon.
1 cup walnuts
1 pound beets, trimmed, boiled or roasted, peeled, and cut into large chunks
1/2 cup olive oil
Buy Here!
1/4 cup water
2 tablespoons tahini
1 to 2 tablespoons lemon juice
Kosher salt
Pulse the walnuts in a food processor until coarsely chopped. Add the beets and pulse until a rough paste forms. Add the olive oil, water, and tahini and pulse a few times, just until combined. Add lemon juice and salt to taste.