Recipe of the Week: BAKED APPLES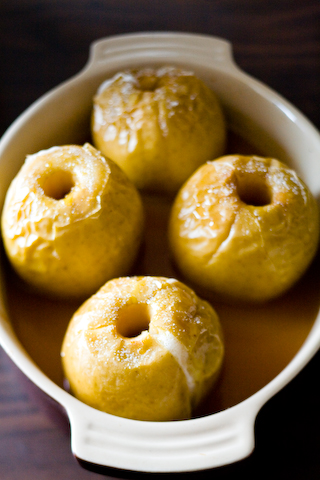 Pilar baked apples for Mario and Mark for dessert and they were soft and delicious. She gave them some to try in their raw state and they were incredibly crisp – almost too hard. The apples came, unsurprisingly, from her backyard. Use the crispest apples you can find, Macouns or Crispins would be good options. These are especially good with sour cream, ice cream, or even yogurt.
Serves 6
*6 crisp apples
*2 tablespoons sugar
*A small glass of cider (about 1/2 cup)
Core – but do not peel – the apples and put in a shallow baking dish. Sprinkle with the sugar and cider. Bake in a 375°F oven for about 1 hour, or until very soft. Serve hot, at room temperature, or cold.
Posted Tuesday, June 19, 2018