Dali and Rafa's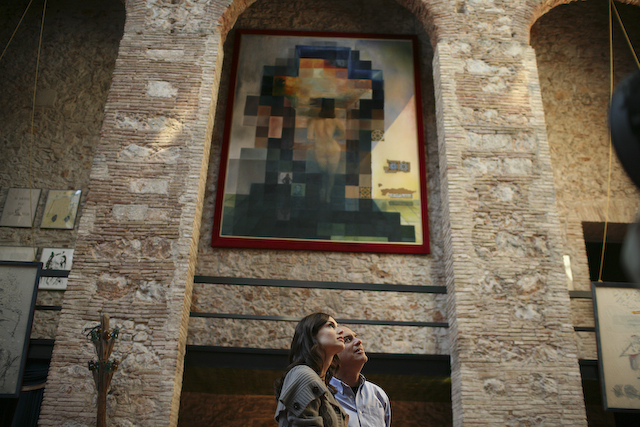 Dali was not a particular favorite of mine, so I took incredible delight in discovering works by him that I'd never seen in the amazing Teatre–Museu Dalí in Figueres, near Girona on the Costa Brava. (The Costa Brava itself is among my favorite parts of Spain – really a must.) I don't remember a more joyful part of the whole trip than the morning we spent here. Check out Abe Lincoln if you get to this place.
We then hit Roses, which is where El Bulli is. Ferran we'll cover elsewhere, but what was interesting in this trip is that we ate at Rafa's, what he's called his favorite restaurant in town and "the best place in the world to eat fish."
Pretty great. A place with five tables and two cooks, and Claudia and I ate until we nearly burst. My favorite: the shrimp on a bed of salt.
–MARK

Posted Tuesday, January 19, 2016